Our Team. Our History. Our Values.
MERC is a team of industry experts that are driven by delivering results with exceptional customer service.  We not only strive to deliver data-driven services that help healthcare organizations save money, but pride ourselves in both building relationships and retaining our customers long-term.
Our team likes to think in terms of a motto we have lived by, "We Can."  We are grateful that our customers continue to reach out to us with complex and difficult tasks. It is not only these challenges that make us better, but show that our customers trust that we can help them accomplish their goals.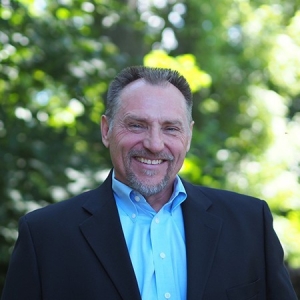 Wade Byerly
President
Wade Byerly has worked over 30 years in the planning, acquiring, utilizing, managing and appraising medical equipment. With experience in medical equipment procurement, maintenance and repair, project management, and end-of use services, he is qualified to build a team that delivers value in each stage of the capital equipment life cycle. He brings the unique perspective of having worked for healthcare providers, regional and national group purchasing alliances, a major manufacturer and service organizations, and has developed services and information to meet the medical equipment needs of healthcare providers.
Outside of work he enjoys car shows, fishing, spending time with family, and travel. Speaking of travel, he has been to 49 out of 50 states (still needs Alaska) and 12 countries.
Medical Equipment Consultants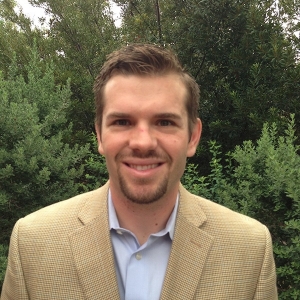 Kyle Byerly
Vice President
Over the 13 years since helping co-found MERC, Kyle Byerly has developed a deep expertise in the area of medical equipment consulting. Kyle brings a competitive drive and commitment to service excellence forged as a collegiate golfer while receiving a bachelor's degree in marketing at Abilene Christian University. Since that time, he has played a major role in MERC's strategic direction and operations, including direction of the website and marketing, as well as managing customer's projects.
When Kyle isn't working he enjoys spending time with his wife and daughter. Daily CrossFit training has also become a passion for him - after a good cup of coffee to start the day of course.
Medical Equipment Consultants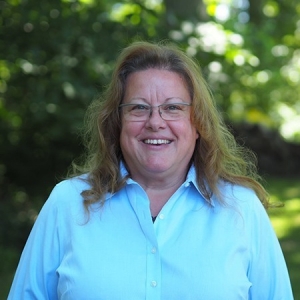 Heidi Byerly
CFO
Heidi Byerly is fondly referred to as MERC's "air traffic control." Heidi combines 13 years of financial work experience with Colorado National Bank and 16 years of IT program management experience with Radio Shack to create an effective internal operations structure within the organization. From account management, travel itineraries, and corporate bookkeeping, Heidi plays an integral role in MERC's operations.
In Heidi's free time she enjoys travelling and spending time doing fun projects with her granddaughter.
Medical Equipment Consultants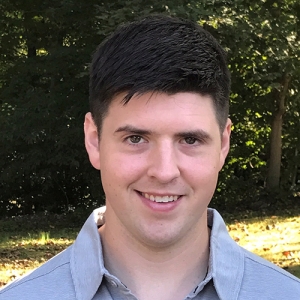 Sawyer Beach
Associate Director
Sawyer Beach has become integral to MERC operations. With his ability to learn and adapt, Sawyer has quickly become a "go-to" with many technical operations in MERC as well as being proficient in the delivery of MERC services. His background as an All-Source Intelligence Analyst for the Army National Guard brought his problem solving and analytical skills to MERC in 2017. He holds an Associate's degree from Cochise College, a Bachelor's from Purdue University, and a Master's degree in Executive Leadership from the School of Business at Liberty University.
In Sawyer's free time he enjoys a good workout at the gym or going for long hikes in the woods.
Medical Equipment Consultants
A Letter From the President
Early on in my career, I realized I wanted to work in healthcare.  While I considered roles in direct patient care, the business of healthcare was what intrigued me.  It was an opportunity to satisfy a professional interest in a segment of the economy dedicated to the care of people.  It was not enough to earn a living, it was important to be a part of serving a greater good.
On the business side, I have always looked for new ways to improve results. Quality was a big part of my education, and I found myself drawn to doing it right the first time and then finding a new way to do it better.
The area that I developed expertise in was around medical equipment, first as a biomedical technician, then in the management of moveable equipment in Central Supply.  Following that included group purchasing contracting for both the equipment and related services, and then ultimately starting Medical Equipment Resources & Consulting (MERC).
In 2007 my son Kyle and I founded MERC.  We had the vision of combining data with services to enable healthcare providers to better understand the value and lifecycle of their medical equipment, and giving them the information they need to make the best decisions in managing these assets.  Since that time, MERC has collected over a million data points, providing analysis on over 275,000 medical assets and served healthcare organizations on nearly 600 occasions with this information.  All of this has been done while building a team of likeminded professionals who want to provide outstanding customer service to healthcare providers.
Thank you for coming to visit our website.  We look forward to visiting with you, learning more about your challenges and exploring solutions with you.
Sincerely,
Wade Byerly
President/Co-Founder
As we have stated, we want to capture data and provide analytics for asset decisions, but at the end of the day, we know we're not just dealing with facts and numbers, we're working with people; from patients to staff, physicians, financial professionals, even with our own team. That is why we work with you collaboratively, communicating and coordinating with honesty, courtesy and respect.
To do what you say you will do when you indicate it will be done is a MERC value.  As a Team we are accountable to each other, and to our customers, we are accountable as a team to meet our obligations.
When delivering projects for our customers, healthcare providers, patient care is the primary concern.  We have staff that have worked for providers, and with their guidance and over 10 years experience exclusively in healthcare, we know that at the end of every decision or action there is a patient.  That mindset means that we will be working with you to achieve your patient care goals, including HIPAA compliance, supporting infection control protocols, patient satisfaction – anything that helps you achieve your mission of delivering excellent patient care.