Capital Strategy Insights: Reimagining the Process #001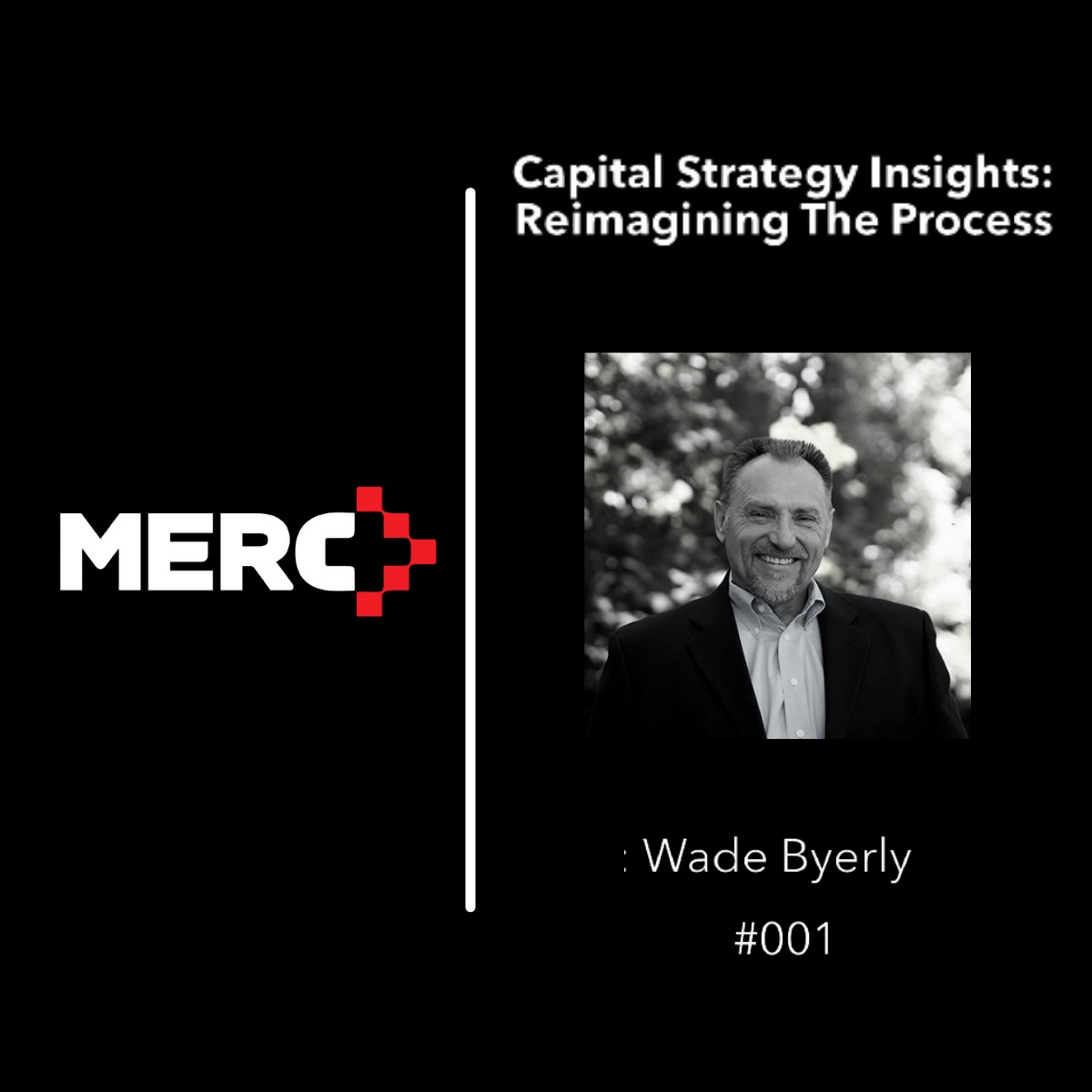 08.04.2021
#001 INTRODUCTION
My name is Wade Byerly and I am the President of Medical Equipment Resources & Consulting (MERC).  This is hopefully the first of many Blogs I will be writing on the topic of medical capital equipment strategies for healthcare providers.
The first questions that probably pop up are "Who is Wade Byerly?" and "Why do I care what he thinks?"  Fair enough. My bona fides:
Began healthcare career in 1981 as a biomed tech
In 1988 I moved into Materials Management for a large academic medical center, ultimately running Central Supply, including patient equipment distribution and tracking
Moved into the GPO space at a regional level in 1993 and national level in 1995; all of that tenure included capital equipment contracting and program development
From 1999 until 2007 I handled corporate accounts or regional sales positions with a major equipment manufacturer, equipment rental companies, equipment planning firm, and an equipment liquidation firm.
Started MERC in 2007, serving hundreds of providers by evaluating (among other services) hundreds of thousands of assets deployed in acute and non-acute healthcare venues.
This odyssey has given me the perspective of nearly every touch point of the medical equipment lifecycle from planning and budgeting to terminal disposal.  I admit, I have never actually used diagnostic and therapeutic equipment in direct patient care, but I think that is the only missing piece.
The purpose of this Blog will be to share insights, data, processes, and approaches with you.  Insight that will translate into improved financial outcomes. Hopefully some of what you read will be enlightening, perhaps some of what you read you may think is pretty basic, and some of what you read may be challenging or controversial.  I will likely "pull back the curtain" on parts of this business that I think need to be exposed.
What I will present is not intended to challenge conventional thinking just to be different but is a result of accumulating a vast amount of varied data and experience in this space and analyzing where the data takes us.  I'm happy to take your questions and comments; I'm sure that I can learn from you.
Let's begin this journey together.
https://www.medicalequipmentconsultants.com/wp-content/uploads/2021/09/image0.jpeg
1200
1200
MERC
https://www.medicalequipmentconsultants.com/wp-content/uploads/2021/02/MERC-padded-logo.png
MERC
2021-09-27 13:17:12
2021-10-14 20:30:56
Capital Strategy Insights: Reimagining the Process #001