3 Reasons Why "Healthcare Exclusive" Matters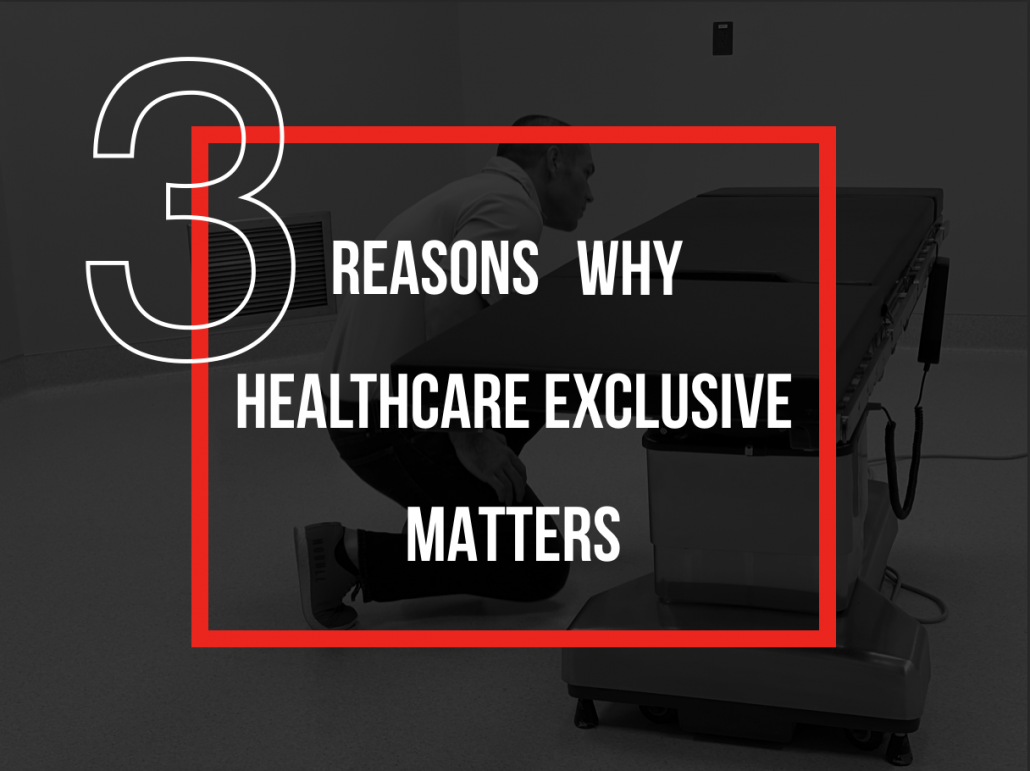 There are many companies that cover a broad spectrum of industries and their services can be implemented through several markets.  The core MERC services of inventory and asset management are services that can be broadly applied, but our focus for nearly 14 years has been healthcare exclusive.  The following are three (3) reasons why being healthcare exclusive is beneficial to our customers:
 Our team knows healthcare and the initiatives that facilities focus on.  One of those is patient satisfaction.  Our goal is to integrate and move about your facility in a way that represents the care providers and facility services approach to patients and their families

 Not only do we understand patient care, but our team works with facilities to make sure protocols and safety measures follow required procedure. Some hospitals and surgery centers require vendor credentials or sign in/out procedures. We understand that healthcare is sensitive and in turn do our part to keep things running smoothly.

Finally, MERC lives and breathes medical equipment.  When you work with us, you know you are working with a team that understands a healthcare facility and the equipment inside it. Medical is in our name and that's our expertise.
If you would like to know more about our healthcare exclusive services, contact us today.
https://www.medicalequipmentconsultants.com/wp-content/uploads/2021/04/Screen-Shot-2021-04-08-at-11.05.44-AM.png
910
1216
MERC
https://www.medicalequipmentconsultants.com/wp-content/uploads/2021/02/MERC-padded-logo.png
MERC
2021-04-08 18:56:51
2021-04-08 18:59:07
3 Reasons Why "Healthcare Exclusive" Matters