Helping You Sort Through The Mess
What's here?
What's it worth?
What should we do with it?
These are the questions we're here to answer. Whether you're moving, expanding or liquidating, we can help. With nearly 40  years of combined experience in the medical equipment industry, we can provide a solution for most any situation.
Ultimately, we see ourselves as problem-solvers. There's no doubt about it – the medical landscape is changing. Dramatically.
As hospitals struggle to keep up with increasing demands, many find themselves understaffed, overwhelmed and unsure of what to do when it comes to managing the thousands of pieces of equipment in their care when it's time to make a change. That's where we come in.
By tapping into our personal expertise, market research and proprietary database of over 45,000 equipment values, we're able to make sound recommendations on how to maximize the economic lifespan of your equipment. Translation: We're here to save you time, energy and money.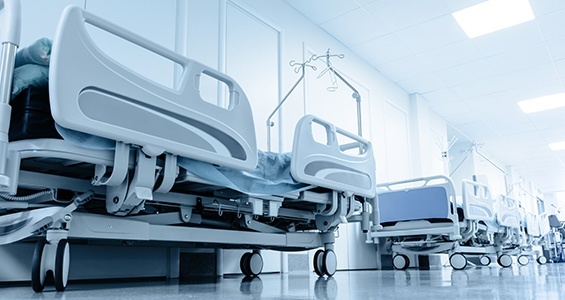 Once we've made our recommendations, we'll work with you to put them into action from start to finish. Below are some examples of typical problems we help solve. Click on the links provided for more information:
Transition Planning & Equipment Management
Recommending future deployment of specific assets based on cost, value of asset, and estimated remaining useful life  Build plan and execute relocation of reusable assets and liquidation of surplus assets. Primary Actions: Develop comprehensive list, plan for relocation or find new owner; and, execute plans.
Medical Equipment Appraisals
Assess equipment and appraise; enabling sale, transfer, or merging of assets.  Also, use valuation to support future hold, buy, or sell decisions.  Primary Actions: Conduct an inventory assessment, create an appraisal and opinion of value.
Asset Management
Helping a hospital or other providers update their asset portfolio. Primary Actions: Conducting inventory review, tagging equipment and reconciling inventory findings to asset ledgers.