Achieve desirable clinical outcomes with a cost-effective, quality portfolio of medical equipment.
When it comes to providing excellent care for your patients with an eye towards the bottom line, you need the best technology. We take a total approach to medical equipment planning to help find solutions that are within budget, reduce operational risk, and give your staff the necessary resources to do what they do best.
Equipment planning can be overwhelming, but when you work with us, you get a team of experienced medical planners that coordinate the needs of the clinical staff/administration, architects, vendors, and the general contractor. This results in a portfolio that is right sized in terms of costs, and is functional and sustainable when operations are ready to begin.
What We Offer
Whether it's evaluating existing or planning new equipment, we work to make sure your project is equipped to open on time and at or below budget.
Our expert medical equipment planning services include:
Initial site visit for detailed evaluation of existing equipment

Accurate analysis and budget of new equipment needs

Proper and timely utility coordination to avoid costly mistakes and delays

Work closely with vendors to get the best price for new equipment

Procurement, logistics, and installation management

The transition of existing equipment to new facility

Recovered value from selling or donating surplus assets

Research and educate staff on new, advanced equipment

Serve as point-of-contact to staff, administration, architects, vendors, and contractors
Make sure your facility is ready to perform.
We understand that the proper equipment is essential for your staff to deliver quality care. That's where we come in.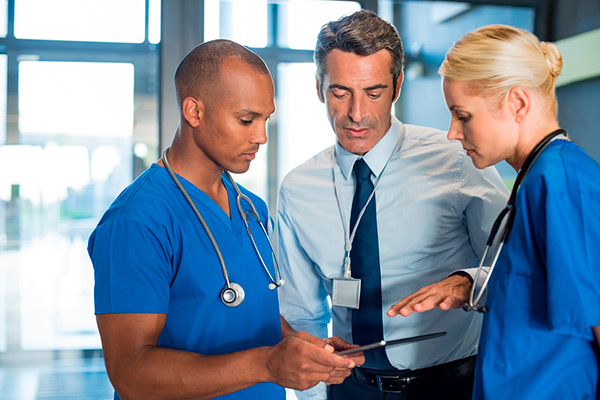 Equipment Planning Questions?
Get in touch with our team to learn more.